Honda Other for Sale in United States
There are
94
Honda Other
for sale today. Latest new, used and classic
Honda Other
motorcycles offered in listings in the United States. See such popular models like
Honda CB, Honda Gold Wing, Honda CBR, Honda CR, Honda CT
and more.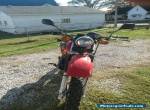 This bike is in great condition runs and starts as it should any questions please text or call XXX XXX XXXX ...

United States
Honda
/
Other
Year:
1982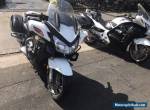 XXXX HONDA STXXXX CHP COLOR WITH ONLY XXK MILES WITH ABS BRAKES, POWER WINDSHIELD, HEATED GRIPS AND ALL SERVICED EVRY XXXX MILES RUNS AND LOOKS GOOD .RUNS VERY STRONG COMES WITH LOTS OF EXTRAS NO EXTRA CHARGE WORTH ABOUT XXXX.OO PLUS FULL SIZE REAR CRASH BARS.////// IF YOU WANT EMG LIGHTS AND AIR HORN ...

United States
Honda
/
Other
Year:
2009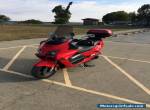 Beautiful XXXX Honda Reflex XXX Sport. Givi windshield, Givi trunk, and Rockbox stereo system. Bike runs great. XXmph capable and XXmpg. Great around town and quick enough to ride on the highway for commutes. Selling only because of too many bikes and scooters. Can't ride them all. ...

United States
Honda
/
Other
Year:
2007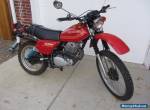 XXXX Honda xlXXXs; collector quality survivor with XXXX miles. The bike is mostly origional with some cool vintage upgrades. No Reserve! One owner Street Legal Dual Sport Enduro with Clear Colorado Title in hand. Mechanical Condition: Starts second kick every time, no leaks anywhere, idles ...

United States
Honda
/
Other
Year:
1980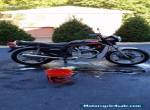 This is nice CXXXX. I bought the bike last year as project for my stepson. He took job in Chicago and couldn't take it with him. It's been in the garage since then and it needs to go to good home. The good: It's in good condition overall. I had it running last year. The lights all worked. I'd say good day's ...

United States
Honda
/
Other
Year:
1978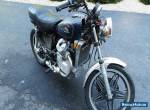 XXXX Honda CXXXX Custom. I'm relisting the bike because the purchaser never paid for it. Anyhow, bought this bike last year from guy who planned to make bobber project out of it, then realized he was in over his head. I was gonna use her for parts bike, but need the garage space. The good: I think with ...

United States
Honda
/
Other
Year:
1979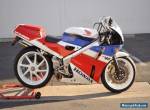 This is NO RESERVE auction so please only bid if you're ready to purchase. Also for sale locally so may end auction early.I bought this bike to ride and collect but other priorities have came up so it has to go.Originally purchased from Deftone cycles, jumped on the deal as it's VERY low mileage ...

United States
Honda
/
Other
Year:
1992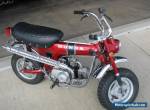 XXXX Honda CTXX -- spd auto -- All original . This is very early build showing X/XX It has the early black plastic brake levers . This is the lowest mileage have seen on this model bike I've owned this bike for appx XX yrs stored it in climate controlled area . It has XXX original miles Engine runs like new ...

United States
Honda
/
Other
Year:
1970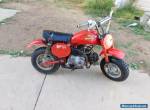 THIS IS RUNNING AND SHIFTING HONDA MINI BIKE. WAS NOT TITLED AS OF NEW $XX DO AT THE END OF THE SELL. FULL PAYMENT DUE BY CASH, BANK CHECK, MONEY ORDER OR PAY-PAL IF YOUR PAYING THE FEES. ...

United States
Honda
/
Other
Year:
1981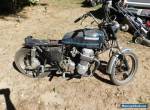 This is Honda cb XXX with no title. For parts only. Was wrinkle Ko XXX with modified frame. Has ko parts and others. The engine was factory no stamp and should of been marked at the dealership at the time of sale. great find for your ko non matching engine numbers bike. Engine is good and trans is good. ...

United States
Honda
/
Other
Year:
1969