Indian for Sale in United States
There are
29
Indian motorcycles
for sale today. Latest new, used and classic
Indian
motorcycles offered in listings in the United States.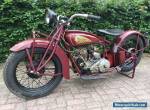 XXXX Indian Scout, This very rare and very special Indian Prince motorcycle is in a very original Excellent condition! ...

United States
Indian
/
Scout
Year:
1926
Very rare Indian PONY, year XXXX, well preserved, complete. Only serious offers, thanks. I deliver all over the world. ...

United States
Indian
/
PONY
Year:
1943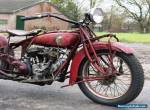 Indian Scout XXX scout XXXX XXXcc.Beautiful Indian XXX scout in a good running condition.This Indian XXX is also known as the best steering and riding pre-war v-twin The papers that come with this Indian are an invoice with motor and frame number which is sufficient info voor the inspection at the ...

United States
Indian
/
Indian scout
Year:
1929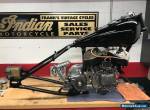 ...

United States
Indian
/
741
Year:
1941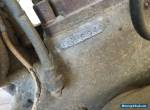 This Barn Fresh antique bike is in good condition. It will be sold AS-IS and has NO PAPERWORK and will only be sold with Bill of Sale., and the bike DOES NOT RUN. Needs to be restored ... We are located in Ramona, CA and ship to Ashbourne, Derbyshire in the U.K every two weeks with shipping cost of XXX ...

United States
Indian
Year:
1920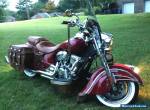 XXXX Chief Vintage in Indian Red paint dripping with class and style. This is great bike, its comfortable and rides like dream. With the FP True Duals on her, she really runs and sounds like the beast she is! <XXXX MilesFront and rear fender tips.Front and rear mud flaps with fringe.Front and ...

United States
Indian
/
Chief Vintage
Year:
2015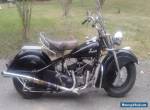 This bike had been apart for XX yrs when bought it, previous owner had chromed the girder,other owner had done paint and seat,I purchased and put it together to ride.Has scuffs, scratch's, surface rustXX cu.in bored .XXX over,XX volt alt.runs good, original parts to go with lt, handlebars, ...

United States
Indian
/
Chief
Year:
1947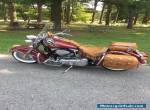 XXXX Indian Chief Vintage power plus XXX cubic inchThe first motorcycle company since XXXX. #XXX OF Less than XXX PRODUCEDMany now out of the US or taken apart for parts. Not many of these Gilroy era vintage chiefs are still around Very desired bike by collectors SPECIAL EMBOSSED IDENTIFICATION ...

United States
Indian
/
Chief Vintage
Year:
2003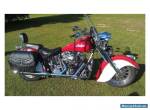 Xnd owner,never been laid down,SS XX engine,less than XXXXX miles,SS carburetor,chrome is in great shape,rims have some rust,its being sold other places reserve the right to end the auction early,Shipping and handling is the buyers responsibility ...

United States
Indian
/
chief
Year:
2001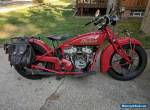 For sale is my Indian XXX Scout Motorcycle. The Engine and Tranny were rebuilt by George Hood in XXXX. At that time the engine was stroked up to XXci. The bike has completed several road runs and has apron. XXXX miles. This motorcycle is investment grade and comes with build paperwork. It runs and ...

United States
Indian
/
101 Scout
Year:
1928