Motorcycles for Sale in United States
More than
5700
motorcycles are available for sale on our site. You can find new and used
motorcycles for sale
in United States. Listing such popular brands like Harley-Davidson, Ducati and Suzuki. Sell and buy classic and collector motorcycles, road bikes, trail bikes, quads, trikes, buggies, scooters and more.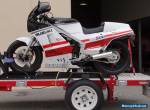 ...

United States
Suzuki
/
RG500
Year:
1985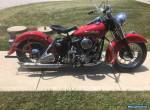 XX EL first year hydra-glide front end,Xnd year panhead,restored approx. XX. Starts right up after X-X primer kicks, runs well,shifts through all gears. Engine, transmission, front forks and Brakes recently rebuilt and carb professionally restored and rebuilt to factory specs. Paint is ...

United States
Harley-Davidson
/
EL Panhead
Year:
1949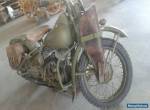 XXXX Harley Davidson WLA XX CI Original Military Motorcycle. XXX miles. It runs and drives fine. Original WLA frame. Original title in hand. The data plate is an original. The engine and trans is original. The box is original. The lights and horn are original. Rims are original gas tank a meter is ...

United States
Harley-Davidson
/
WLA 45 CI
Year:
1942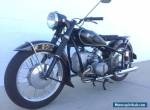 This is a XXXcc BMW XXXX RXX/X. It was beautifully restored with all original. Run very well. ...

United States
BMW
/
R67/3
Year:
1955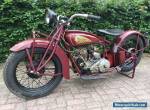 XXXX Indian Scout, This very rare and very special Indian Prince motorcycle is in a very original Excellent condition! ...

United States
Indian
/
Scout
Year:
1926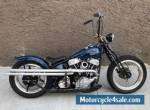 XXXX Harley-Davidson PANHEAD, Come with all original parts and runs very well ...

United States
Harley-Davidson
/
Panhead
Year:
1953 XXXX BMW RXXS Motorcycle Perfect running in excellent condition with a clear in my name. Am asking $XX,XXX shipped. ...

United States
BMW
/
R69S
Year:
1969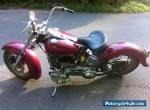 XXXX Harley Davidson FL Panhead. Matching belly #s, O-ring intake manifold conversion with a Bendix carburetor, cylinders and heads are in great shape without broken fins, and the exhaust spigots are also in good shape. Ratchet top X speed transmission. All housed in a Harley straight-leg ...

United States
Harley-Davidson
/
Panhead
Year:
1963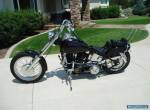 XXXX Panhead. Shovel top. Knuckle frame. Titled as XXXX Harley Davidson FLH. This bike was restored and updated X years ago. It has only been ridden a little over XXX miles. Always stored inside and covered. At the time of the restoration, the front end was replaced with all new parts, including a new ...

United States
Harley-Davidson
/
Mild chopper
Year:
1955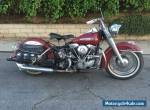 XXXX EL Panhead in perfect running condition. Engine is a XXXX EL with matching belly numbers ( X XX-XXXX) in original condition. I ca ship worldwide and shipping cost will be the responsibility of the buyer. ...

United States
Harley-Davidson
/
Panhead
Year:
1949