BSA for Sale in United States
There are
13
BSA motorcycles
for sale today. Latest new, used and classic
BSA
motorcycles offered in listings in the United States.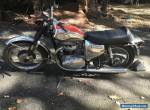 SELLING XXXX BSA THUNDERBOLT XXX. MATCHING NUMBERS BIKE. HAS GOOD COMPRESSION. MISSING FEW THINGS: HEADLIGHT, WIRING HARNESS, RIGHT SIDE COVER, BATTERY BOX, REAR BRAKE ROD, FORK BOOTS,ETC..I HAVE THE OIL TANK, BSA TANK BADGES, DRIVERS SIDE FOOT PEG AND MISC HARDWAREWOULD MAKE GREAT RESTO ...

United States
BSA
/
THUNDERBOLT 650
Year:
1970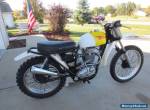 NO RESERVE AUCTION. HIGH BIDDER WINS THE BIKE. BID TO WIN.XXXX BSA XXX "Victor Special" BXXVS. Matching Numbers. Frame and Engine exact match. See pictures. GDXXXXXBXXVS The bike was manufactured in June of XXXX. This is really nice bike. Has been run in the AHRMA as it sits. It was #XX. ...

United States
BSA
/
Victor 441 Victor Special
Year:
1970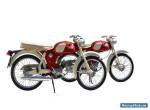 ...

United States
BSA
/
Starlite
Year:
1965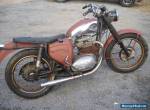 Got this BSA out of storage and changed the oil ,set points and cleaned the carb and it starts right up and is good solid ready to ride bike... The gas tank is solid rust and needs redone inside but it has no leaks in it..I didnt get to the wiring but it is all there and should just need minor work like switch ...

United States
BSA
/
A65T
Year:
1966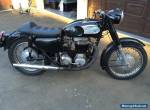 ...

United States
BSA
/
/ AJS Model 18
Year:
1964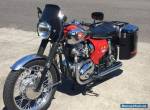 Rebuilt for dependable riding. The unit turned out to be head turner but is not show bike winner. Have had this BSA for six years and have gone through the complete bike in that time. rebuilt the engine completely from the slug traps out. All clearances are within specifications. It is now bored .XXX ...

United States
BSA
/
Lightning
Year:
1968
For auction beautifully restored XXXX BSA Royal Star the bike was totally restored XX years ago and driven the first year and then put into collection everything is either new or restored.This bike is stored properly all fluids are drained presently but the bike will be running for the successful ...

United States
BSA
/
ROYAL STAR
Year:
1970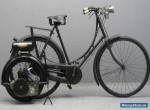 BIKE IS LOCATED IN AUSTRALIA & WE CAN EASILY ARRANGE PACKING & FREIGHT WORLD WIDE! WE ARE SELLING SMALL NUMBER OF RARE MOTORCYCLES THIS WEEK, PLEASE SEE ALL OF OUR LISTINGS RARE WALL AUTO WHEEL... cXXXX.. We purchased this machine through YESTERDAYS MOTORCYCLES & ARE ...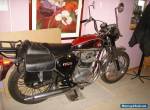 Very well maintained. Had major renovation XX.XXX miles agoLooked very well after, and treated like baby.Spend winthers indoor, and only used in good weather.I am only selling it to free up space, for other bikes. ...

United States
BSA
/
A65
Year:
1970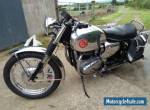 THIS BIKE HAS BEEN METICULOUSLY REBUILT AND CARED FOR AND RUNS BETTER THAN NEW. You are bidding to purchase this Classic full rolling road tuned and much loved AXX XXXX BSA Lightning with reserve in place and buy now option, sold "as is":Matching frame and engine numbers. Engine total ...

United States
BSA
/
A65L
Year:
1967