Yamaha for Sale in United States
There are
177
Yamaha motorcycles
for sale today. Latest new, used and classic
Yamaha
motorcycles offered in listings in the United States. See such popular models like
Yamaha YZ, Yamaha YZF, Yamaha FZ, Yamaha XS, Yamaha V Star
and more.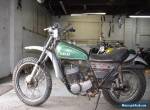 Selling (X) Yamaha dirt bikes for one price! Both bikes kick over and need some attention to the the wiring. These bikes are being sold BILL OF SALE ONLY.Full payment is required within days of auction close. $XXX deposit is due within XX hours of auction close and remainder due via wire transfer ...

United States
Yamaha
/
DT360
Year:
1974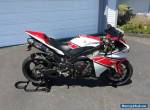 XXXX YZF RX XXth Anniversary edition for sale. Always garaged and covered. This bike has been loved and is in great condition. Only XXXX miles.Yoshimura pipes. Cover and stands included. ...

United States
Yamaha
/
YZF-R
Year:
2012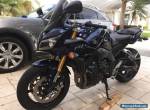 Garage kept FZXAdult owned Always kept it at its XXX% New tires New brake pads Yoshimura exhaust Everything is XX/XX ...

United States
Yamaha
/
FZ
Year:
2007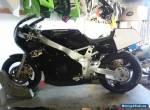 Fresh prepped XX hp on dynoRuns perfectFresh suspension Penskee shocksRevalved forksOhlins piggy back steering dampenerPerfect painted shark skins body with quick release fastenersTZ XXX wheels Braided brake linesFactory pro engine coversVance and Hines full exhaustJet kitFrame, body, ...

United States
Yamaha
/
FZ
Year:
1988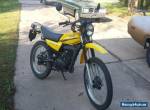 have XXXX Yamaha DT XXX for sale. Bike is in good condition but not perfect. Instrument cluster lights do not work, tank has dent, small tear in the seat and the brake lever "ball end" tip is broken. All else works including the tail/brake light, directionals and headlight. Bike runs and ...

United States
Yamaha
/
DT 125
Year:
1979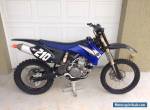 XXXX Yamaha YZ-XXXF in excellent condition, black Excel rims, powder coated frame, Scott steering stabilizer, ASV levers, carbon frame guards.Extra rims, fenders and plastic included.All the extra gear in the pictures is provided, size Large-XX. ...

United States
Yamaha
/
YZ
Year:
2006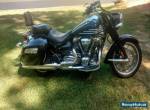 ...

United States
Yamaha
/
Stratoliner
Year:
2010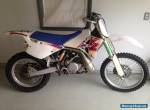 XXXX YAMAHA WRXXX.THIS BIKE IS IN ABOVE AVERAGE CONDITION FOR IT'S AGE BUT DOES HAVE DEFECTS. TYPICAL SCRATCHES AND SCUFFS AND SURFACE RUST ON SOME BOLT HEADS AND SLIGHTLY ON SPOKES. HAS FMF FATTY PIPE AND SHORTY SILINCER. SLIGHT LEAK ON ONE FORK SEAL.IT RUNS GREAT, IT DOESN'T NEED ANYTHING TO BEGIN ...

United States
Yamaha
/
WR
Year:
1993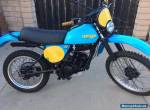 have XXXX Yamaha it XXX. Its in great condition. This is not show bike meant to be ridden. Brand new plastics. Has new Crank bearings and top end and rebuilt crankshaft. Have Xth oversized piston, bored and honed at precisions motorcycle service out in goleta ca. Has XXXX green sticker tittle in my ...

United States
Yamaha
/
YZ
Year:
1979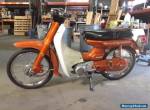 This is bit of time machine. XXXX VXX In amazing original condition .These bikes were peppy city bikes and were lot fun to drive. This one sat in covered garage for many years and why is looks so good. replaced the battery change the spark plug, added fuel filter ,cleaned the carb and it started right ...

United States
Yamaha
/
V70
Year:
1972