Moto Guzzi for Sale in United States
There are
14
Moto Guzzi motorcycles
for sale today. Latest new, used and classic
Moto Guzzi
motorcycles offered in listings in the United States.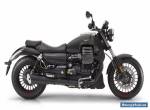 The Audace can be picked out immediately by its front end, stylistically "lighter" thanks to the circular headlight unit and the (real) carbon mudguard mounted on fork without coverings.There are several other new features that contribute to enhance the muscular character of this ...

United States
Moto Guzzi
/
Audace
Year:
2016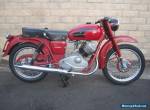 CLASSIC XX YEAR OLD MOTO GUZZI. XXXX Moto Guzzi Lodola. The original XXXcc (X bhp) engine has been up-graded to the later XXXcc (XX bhp) version.Faded paint. New correct seat cover and exhaust. New battery and chain. New hard to find correct size front tire. Good Pirelli rear tire.Good running and ...

United States
Moto Guzzi
Year:
1957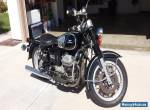 XXXX Moto Guzzi Eldorado, CA Police Model. This bike is an older restoration form Cycle Gardens in Huntington Beach. Still in great condition. Paint and pin stripping are great. Needs good cleaning and the aluminum polished. There is rust on the exhaust (mostly surface). The bike runs well and ...

United States
Moto Guzzi
/
Eldorado
Year:
1974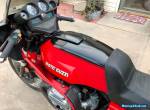 We are sellIng another vintage Guzzi from the collection. This XX Le Mans CXXXX has just over XXk miles and runs and rides great. The bike has been thoroughly inspected and tuned up makon my he bike ready to ride. The clutch holds great throughout the complete power range, the paint is excellent, and ...

United States
Moto Guzzi
Year:
1979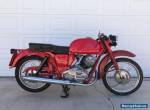 Up for your consideration is XXXX Moto Guzzi Lodola. The bike is being offered on the bill of sale. EBay does not allow you the option for bill of sale so that is why the title status says clean in the specifics section. With that being said the bike is absolutely beautiful piece of art. It has been on ...

United States
Moto Guzzi
/
LODOLA
Year:
1962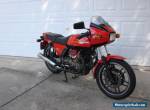 Excellent condition, both mechanically and cosmetically. It would be difficult to find better example! Have clear Arizona title.MECHANICALS: Has new battery, front master cylinder, front wheel cylinders, brake pads, mufflers, throttle, rebuilt carbs, new fuel petcocks, coils, front and ...

United States
Moto Guzzi
/
V50 Monza
Year:
1982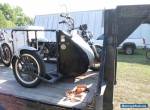 One convert with wheelchair sidecar and others for parts. All have clean titles. There are XX models and the one on the sidecar is XXXX. These were all my late brothers and he left them to me. The XX was running when it got parked XX yrs ago but it had electrical issues. It had only been on the sidecar for ...

United States
Moto Guzzi
/
Convert
Year:
1980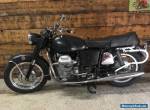 Bike runs well. The top end was rebuilt few years back. Been in the family for while. It has the very rare factory floor boards. rode it today and the headlight did not come on. Has very minor blemishes that can be seen in the pictures. The key is loose in the ignition switch but works fine. It shifts very ...

United States
Moto Guzzi
Year:
1971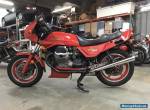 ...

United States
Moto Guzzi
/
Lemans 1000
Year:
1986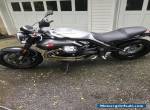 VXX twin engine torque monster. Comfortable riding position and quality add-ons from Guzzi-Tech in California including PCV reflash, carbon exhaust, pipes to move exhaust to right side and engine protectors and shaft drive protector. with XXXX miles the bike has been well maintained and ...

United States
Moto Guzzi
/
Griso
Year:
2013