Suzuki for Sale in United States
There are
121
Suzuki motorcycles
for sale today. Latest new, used and classic
Suzuki
motorcycles offered in listings in the United States. See such popular models like
Suzuki GS, Suzuki Hayabusa, Suzuki Boulevard, Suzuki DR, Suzuki RM
and more.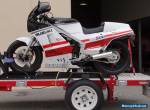 ...

United States
Suzuki
/
RG500
Year:
1985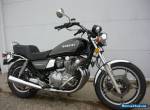 XXXX Suzuki GSXXXXLExcellent condition.Recent service.Overhauled carburetors.New petcock.New Battery.Oil changed.New brake fluid.Suzuki GS XXXX LYear:XXXXCategory:TouringEngine and transmissionDisplacement:XXX.XX cc Engine type:In-line four, four-strokePower:XX.XX HP ...

United States
Suzuki
/
GS
Year:
1981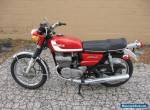 Up for bids is garage found XXXX Suzuki GT XXX Sebring- bike is an unmolested,all original turn key running survivor with aged patina- bike has just little over X,XXX miles, has excellent compression and starts on first kick- all switches and lights are functional( even has the original embossed ...

United States
Suzuki
/
GT 380
Year:
1972
ATTENTION TWO STROKE ENTHUSIASTS, COLLECTORS, RIDERS, AND RACERS!! Upfor auction is beautiful XXXX Suzuki RMXXX that has been meticulouslymaintained, is in outstanding shape, and needs nothing but rider. The XXXX RMXXX received rave reviews and dominated magazine shootouts and racetracks ...

United States
Suzuki
/
RM
Year:
2007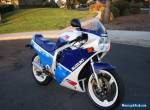 SUZUKI GSXR XXXX XXXXONLY X,XXX ORIG MILESONE OWNER, PINK SLIP ON HAND YES THE ORIGINAL PINK CLEAN PINKNEVER WRECK OR ACCIDENTFULL EXHAUST FROM THE AGE,JETTED FOR FACTORY AIR BOX WHIT K&NTRUE SURVIVOR ,, TIME CAPSULE BIKE FROM THE XX ALL PAINT AND BODY PANELS ARE ORIGSEAT ITS LIKE NEWWE ...

United States
Suzuki
/
GSX-R
Year:
1988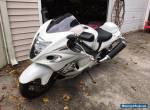 This bike is one owner bike, has only XXX miles and is in show room condition. ...

United States
Suzuki
/
Hayabusa
Year:
2011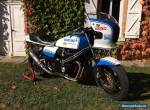 ...

United States
Suzuki
/
GS
Year:
1980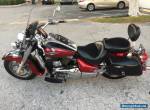 XXXX Boulevard CXX, XXXX cc engine. In nice condition. Purchased new in XXXX. Many upgrades including Mustang seats for driver and passenger, back rest, light bar, windshield, Suzuki OEM saddlebags, driver passenger floorboards, Stebel Air Horn, rear flashing LED light when brake is applied. ...

United States
Suzuki
/
Boulevard
Year:
2007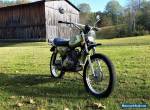 *** XXXX Suzuki XX Two-Stroke with Dual Range Transmission (X hi gears, low gears). Capable of speeds up to XX mph or the ability to crawl up steep inclines with ease. Beautiful original chrome and paint, no rips or tears in the seat, runs perfect, usually starts on the first kick, and is an absolute ...

United States
Suzuki
/
Other
Year:
1972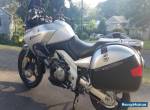 Hi Everyone! am selling my XXXX Suzuki Vstrom XXXX in Excellent Condition. The bike has XX,XXX miles (will change as it is daily driver), runs very well, and is always stored indoors. Recent service to the machine is clutch basket (prior owner), Power Commander, and synthetic oil change. The bike ...

United States
Suzuki
/
Other
Year:
2004