Bourget for Sale in United States
There are
8
Bourget motorcycles
for sale today. Latest new, used and classic
Bourget
motorcycles offered in listings in the United States.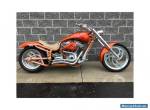 This is not your reg. Bourget. Inverted forks $X,XXX extra. Not cheep H.D. looking forks. XXX S& motor with electric compression release to start. Custom exhaust with shields XXX.XX. Baker six speed trans. $X,XXX. Painted Head Wins head light and air dam $X,XXX. Stick on pad matches ...

United States
Bourget
/
Low Blow
Year:
2004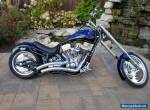 This was repossessed item. Our local mechanic inspected the bike and found no major issues with it. Bike runs and drives good.Our usual disclaimer -"We are bankers, not mechanics and the description is to the best of our knowledge".Sold as is and all Sales are final!Good luck bidding! ...

United States
Bourget
/
Low Blow 210 Chopper
Year:
2004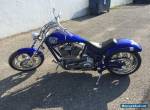 Up for auction is my XXXX bourget blackjack. low miles. Bike runs and looks great. This is no reserve auction. good luck Any questions just ask ...

United States
Bourget
/
blackjack
Year:
2003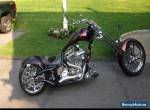 XXXX Bourget XXX Python Springer Front End, XXX S&S Polished Diamond cut cylinders, Fat Overdrive Trans, X/X inch Open primary, Chrome is in great condition, redone by first owner. Radious down tube, molded gas tank done by Bourget. Alligator seat with passenger pad. Custom skull ...

United States
Bourget
/
Python
Year:
2009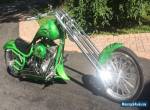 Every head turns when this machine rides down the street. An awesome bike at an amazing price. I am the original owner. I purchased the bike new from Bourget Bike Works and paid over $XX,XXX. This is your opportunity to own Bourget at fraction of the price! Psycho Lime Green with Skulls upgraded paint ...

United States
Bourget
/
Python
Year:
2004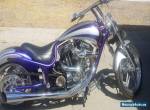 XX Bourget LowBlow; Built XXXXcc Harley motor. Speed Transmission.S&S carb. Very quick bike.Always garaged.Frame and graphics are color changing in the sun. Rear pegs for passenger with stick on rear seat. Previous owner bought new and didn't ride much nor have rode much. Unknown ...

United States
Bourget
/
Low Blow
Year:
1998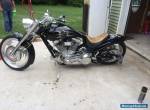 GORGEOUS XXXX BOURGET LOW BLOW CHOPPER. GARAGE KEPT! XXX CUBIC INCH & MOTOR. SUSPENSION IN THE SWAY BARS BUT HAS THE HARDTAIL CHOPPER LOOK WITHOUT THE HARDTAIL RIDE. CUSTOM PAINT JOB, MIRRORS AND SEAT. RUNS GREAT! IT HASN'T BEEN RIDDEN ALOT WHICH IS THE REASON I'M SELLING IT. ...

United States
Bourget
/
LOW BLOW CHOPPER
Year:
2002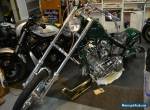 XXXX Bourget ChopperVIN# XBXBTYXAXWAXXXXXXThis bike is in great condition, never been dropped or laid downClean Title in HandMiles are unknown since there is no speedometer, however there are not many miles on this bikeThe paint is in very good condition. No knicks, chips, or scratchesXX ...

United States
Bourget
Year:
1998