BSA for Sale
There are
74
BSA motorcycles
for sale today. Latest new, used and classic
BSA
motorcycles offered in listings in the United States, Canada, Australia and United Kingdom.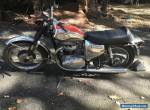 SELLING XXXX BSA THUNDERBOLT XXX. MATCHING NUMBERS BIKE. HAS GOOD COMPRESSION. MISSING FEW THINGS: HEADLIGHT, WIRING HARNESS, RIGHT SIDE COVER, BATTERY BOX, REAR BRAKE ROD, FORK BOOTS,ETC..I HAVE THE OIL TANK, BSA TANK BADGES, DRIVERS SIDE FOOT PEG AND MISC HARDWAREWOULD MAKE GREAT RESTO ...

United States
BSA
/
THUNDERBOLT 650
Year:
1970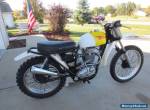 NO RESERVE AUCTION. HIGH BIDDER WINS THE BIKE. BID TO WIN.XXXX BSA XXX "Victor Special" BXXVS. Matching Numbers. Frame and Engine exact match. See pictures. GDXXXXXBXXVS The bike was manufactured in June of XXXX. This is really nice bike. Has been run in the AHRMA as it sits. It was #XX. ...

United States
BSA
/
Victor 441 Victor Special
Year:
1970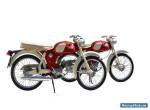 ...

United States
BSA
/
Starlite
Year:
1965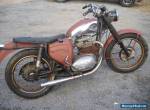 Got this BSA out of storage and changed the oil ,set points and cleaned the carb and it starts right up and is good solid ready to ride bike... The gas tank is solid rust and needs redone inside but it has no leaks in it..I didnt get to the wiring but it is all there and should just need minor work like switch ...

United States
BSA
/
A65T
Year:
1966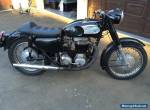 ...

United States
BSA
/
/ AJS Model 18
Year:
1964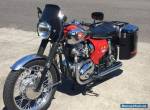 Rebuilt for dependable riding. The unit turned out to be head turner but is not show bike winner. Have had this BSA for six years and have gone through the complete bike in that time. rebuilt the engine completely from the slug traps out. All clearances are within specifications. It is now bored .XXX ...

United States
BSA
/
Lightning
Year:
1968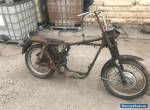 FOR SALE XXXX BSA ROCKET PARTS BIKE, LOTS OF GOOD PARTS HERE AS SHOWN NO OTHER PARTS NO TITLE ROLLING CHASSIS ...

Canada
BSA
/
Rocket 3 A75 A75R
Year:
1969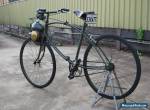 XXXX BSA Airborne Folding Paratrooper with XXcc stroke cyclemotor. This is Xnd pattern model, serial number RXXXXX and fitted with the rare cyclemotor. lovely piece of WWII militaria.BSA airborne paratroopers saw action by British and Canadian infantry on the invasion of Normandy, France ...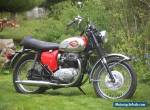 ...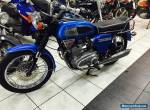 XXXX BSA ROCKET XTHIS IS FULLY RESTORED BSA ROCKET USING ORIGINAL BOLTS AND PARTSTHE BIKE HAS SOME MODERN UPGRADES INCLUDING TRI SPARK IGNITION. FIVE SPEED GEARBOX AND LUCAS INDICATORS FITTEDTHE WHEELS HAVE BEEN REBUILT WITH THE SPOKES RE CAD PLATED. THE HEAD HAS NEW VALVES AND GUIDES.NEW ...