Bimota for Sale
There are
8
Bimota motorcycles
for sale today. Latest new, used and classic
Bimota
motorcycles offered in listings in the United States, Canada, Australia and United Kingdom.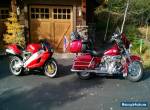 The SBXR was originally purchased from Bimota by owners of U.S.-based team in the late XXXX's. It was then professionally uprated, including blueprinting, aggressive Yoshimura cam, XXXX CC bore, transmission enhancements, etc. Subsequent testing showed XXX HP at the rear wheel and new ...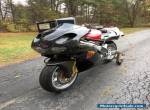 XXXX Bimota SBXRAbsolutely mint condition. Stored in climate controlled living room. I have an ultra rare carbon fiber bodywork installed. This is one of only made by carbon dreams. This bodywork was produced by the same company that produces the carbon bodywork for the SBXR. It's gorgeous! also ...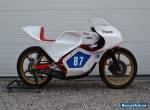 Bimota YBX XXX GPmodel year XXXXVIN XXThis is an iconic superare YBX, the first race Bimota with Yamaha TZ competition engine. It was also the second Bimota race model ever built (the first was the unique Paton Bimota) and definitely the first "true" racing Bimota as this model was raced ...

United Kingdom
Bimota
/
YB1 350
Year:
1975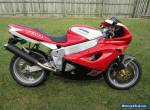 Bimota YBXX Yamaha XXXXcc Ex-up Powered Piece of Italian Exotica !!!Excellent condition Few stone chips on front faring.Yamaha XXXX Thunderace motor with all Bimota Magic added .A very fast good handling motorcycleNow becoming very collectableOrigional manual and key fob.Too many toys So ...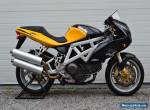 Bimota DBXie HF XXXmodel year XXXXThis is probably the last "real" Bimota model built, Ducati XXX ie engined, it is the rarest half fairing model. The bike is in good condition throughout, straight, it just needs servicing as it was stored in collection since years.The stand in pics ...

United Kingdom
Bimota
/
DB4ie HF 900
Year:
2003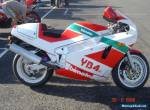 ...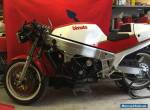 ...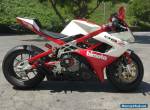 ...