Suzuki for Sale
There are
1912
Suzuki motorcycles
for sale today. Latest new, used and classic
Suzuki
motorcycles offered in listings in the United States, Canada, Australia and United Kingdom. See such popular models like
Suzuki GS, Suzuki DR, Suzuki RM, Suzuki SV, Suzuki Boulevard
and more.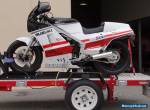 ...

United States
Suzuki
/
RG500
Year:
1985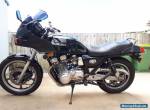 This classic has been rebuilt with receipts.and only minimal kms since rebuild.Comes with full workshop manual and extras.Near new tyres.excellent on the road. Call Woz XXXXXXXXXX regarding any questions.Bike is currently on Classic Historic Club rego which is non transferable.Can supply ...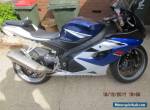 This bike is in fantastic condition, as shown in the photos, everything is brand new such as the Tyres, Brakes, Fork Seals, All the Fairings are also Brand New, it's very low mileage bike been very well looked after, but it is NOT Registeredand no RWC so absolutely NO TEST RIDES AT ALL.. ...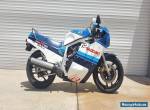 Japanese Import with only XXXXXkm. In Very Good Running Condition. New Tyres, New Front Brake Pads, New Fork Seals and Serviced....Body Work in very good conditionOriginal tool kit even under the seat.Selling With Import ApprovalTransport Arranged Australia Wide At competitive Rates ...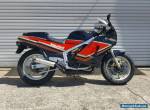 X/XXXX, Suzuki RGXXXChassis No: HKXXA-XXXXXXEng No: KXXX-XXXXXXMileage: XX,XXXKMThis RGXXX has just been imported from Japan and is good runner. Starts easily runs and rides well. Good tyres, Ohlins rear shock.Sold As is with Import Approval. QLD Buyers LOX Plate Included for QLD REGO...NSW ...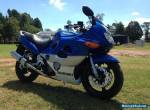 XXXX Suzuki GSX XXXFXXXXX KmMichelin Pilot Road tyres. XX%Just serviced, new oil & filter, air cleaner, Brake fluid flush.X new disc brake rotors.R.W.C.Very clean and tidy.Couple of chips in paintwork.Bike for sale elsewhere. ...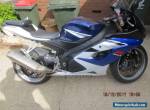 XXXX KX Suzuki GSXR XXXX As you can see by the Photos, All the Fairings are Brand New, The Bike It Self is in Fantastic Condition, It only Has XX,XXX Klms on the clock, the Fork Seals are Brand New, The Tyers are brand new,the Brakes are also Brand New, There is No Problems at all with this Bike..It is Not ...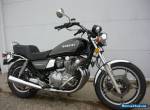 XXXX Suzuki GSXXXXLExcellent condition.Recent service.Overhauled carburetors.New petcock.New Battery.Oil changed.New brake fluid.Suzuki GS XXXX LYear:XXXXCategory:TouringEngine and transmissionDisplacement:XXX.XX cc Engine type:In-line four, four-strokePower:XX.XX HP ...

United States
Suzuki
/
GS
Year:
1981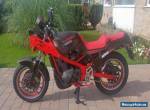 Up for sale is my very rare Japanese market Suzuki GSXXXX GKXX Impulse.The bike has undergone pretty comprehensive refurbishment,which included full ,professional respray,and all cycle parts powder coated (except the wheels,these were painted ).The brakes have new pistons,seals and ...

United Kingdom
Suzuki
/
GSX
Year:
1987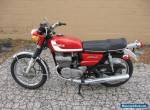 Up for bids is garage found XXXX Suzuki GT XXX Sebring- bike is an unmolested,all original turn key running survivor with aged patina- bike has just little over X,XXX miles, has excellent compression and starts on first kick- all switches and lights are functional( even has the original embossed ...

United States
Suzuki
/
GT 380
Year:
1972