Suzuki for Sale in United Kingdom
There are
1007
Suzuki motorcycles
for sale today. Latest new, used and classic
Suzuki
motorcycles offered in listings in the United Kingdom. See such popular models like
Suzuki GS, Suzuki SV, Suzuki RM, Suzuki DR, Suzuki Bandit
and more.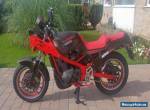 Up for sale is my very rare Japanese market Suzuki GSXXXX GKXX Impulse.The bike has undergone pretty comprehensive refurbishment,which included full ,professional respray,and all cycle parts powder coated (except the wheels,these were painted ).The brakes have new pistons,seals and ...

United Kingdom
Suzuki
/
GSX
Year:
1987
Suzuki GS XXX KX motorbike XXXX selling as spares or repair. Selling on behalf of my son who has now gone abroad. It was being driven daily but has started to make noise once engine is warm and do not have the space to strip it down. In really good condition so would be ideal as spares or as project for ...

United Kingdom
Suzuki
/
GS
Year:
2006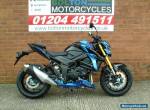 SUZUKI GSX-SXXX MOTORCYCLE NEW FOR XXXX ??X,XXX.XX Make Suzuki Model GSX Year XXXX ...

United Kingdom
Suzuki
/
GSX
Year:
2017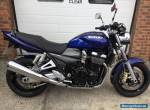 Here we have for sale an immaculate GSXXXXX WITH ONLY XX,XXX milesThis vehicle stands in an extremely clean, standard, unmolested condition. It starts and runs as you would expect from very low mileage machine.We have full HPI check showing all clear included with the vehicles paperworkWe will ...

United Kingdom
Suzuki
/
GSX
Year:
2003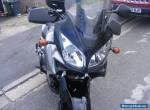 ...

United Kingdom
Suzuki
/
Dl1000 V-strom
Year:
2006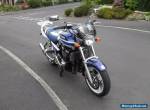 Here we have Suzuki GSXXXXX KX XXXX on an 'XX' plate. XXk miles c/w current VX & MOT.Stunning bike, real eye catcher just look at the photos. Grab bargain, their only going up in value.Many extras fitted:Hand stitched seat coverFork braceCooler coverSide panel inlayWhite wheel inlay ...

United Kingdom
Suzuki
/
GSX1400
Year:
2002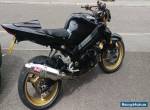 GSXR XXXX KX STREETFIGHTER FOR SALEHI, IM SELLING MY STREETFIGHTER AS JUST DONT GET THE TIME TO RIDE IT ANYMORESO WANT TO SELL IT SO SOMEONE ELSE CAN ENJOY IT, THE BIKE HAS HARDLY BEEN RIDEN IN THE LAST FOUR YEARS ITS AN EXTREMLY FAST BIKE AND VERY TOURQE, AND HANDLES FANTASTIC, ALWAYS STANDS OUT IN THE ...

United Kingdom
Suzuki
Year:
2003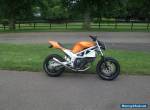 FOR SALE suzuki sv XXX streetracker list of new parts inc. new head light new handle bars sort levers new cables new new speedo all new wheel bearings front and back new chain and sprockets new tyres new chain guard new radiator new rad cover new discs front and back new pads front and back new seatunit ...

United Kingdom
Suzuki
Year:
2001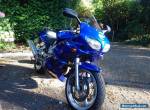 suzuki sv XXXs Low mileage, less then XXXXXTires barely been used.double bubble windshieldRemus exhaust (standard exhaust also comes with it)service about XXX miles agopillion seatflush indicators.loads of paperwork.Comes with Oxford winter bike cover. little scuff on the lower ...

United Kingdom
Suzuki
/
SV
Year:
2001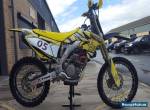 Mechanically mint, just serviced to include oil, oil filter and air filter. Recently had valves done at Manchester Extreme Motorcycles Specialists, less than XX hours riding since. Also had front and rear suspension serviced at Shocktech, handles amazing, new bearings throughout, rear ...