Yamaha for Sale in United Kingdom
There are
999
Yamaha motorcycles
for sale today. Latest new, used and classic
Yamaha
motorcycles offered in listings in the United Kingdom. See such popular models like
Yamaha YZ, Yamaha YZF, Yamaha FZ, Yamaha YZF R, Yamaha XT
and more.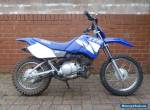 Yamaha TTR-XXExcellent quality not like your Chinese rubbishThe decals do have some signs of wear & tear as you would expect but overall the bike is in excellent condition and perfect working order.X clutch less gears. Front and rear brake levers and the gear change lever are where they ...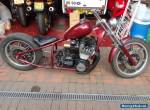 in good condition needs finishing been stud long time Needs registering never been started Please ring for any information on XXXXXXXXXXX ...

United Kingdom
Yamaha
/
XS1100 shaft drive
Year:
1979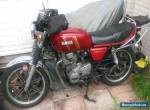 An excellent example of Japanese engineering. An original untouched XSXXX. XXXX registered. Only XXXXX (original) miles. Supplied with XX% complete spare donor bike have various old MOT certificates from XXXX onwards. have been the owner since XXXX, with only stint where loaned it to my ...

United Kingdom
Yamaha
/
XS250
Year:
1981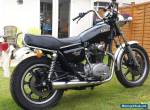 Bike is in very good condition. Couple of things needed for MOT. (Tail light bulb, indicator). Tyres are new. It's starts rides fine,at least it did the last time tried it. haven't had it on the road for few years now. The seat metal is solid. No rust. Inside the tank is clean too.Also there are mirrors ...

United Kingdom
Yamaha
/
Xs650 special
Year:
1979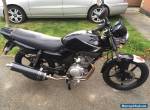 Great little bike, minor damage but repairs all done, runs perfectly, MOT until April Xth XXXX, great first bike. ...

United Kingdom
Yamaha
/
YBR
Year:
2010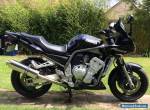 YAMAHA FAZER FZS XXXXCC MOTORBIKEColour BlackXX,XXX milesJust had new MOTRecently had new back tyre and battery.Original parts included in sale: clear screen, silencer and Haynes manual.Added extra's Rethenal handelbars, crash bobbins, belly pan, rear hugger, fender extender, K'n'N Air ...

United Kingdom
Yamaha
/
FZS 1000
Year:
2002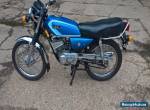 YAMAHA RSXXXX XXXXNOT MINT OR TOTALLY ORIGINAL BUT VERY CLEANREASON FOR SALE, THE CURRENT OWNER MATURE GENTLEMAN, HAS DECIDED TO SLIM DOWN HIS COLLECTIONCURRENT MOT ABOUT TO RUN OUT BUT SALE WILL INCLUDES FULL YEARS MOTTHIS IS UK BIKE, FRAME AND ENGINE NO. BOTH MATCHING EACH OTHER AND LOG BOOK. ...

United Kingdom
Yamaha
/
RS
Year:
1988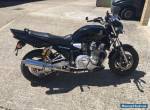 In generally good condition with some marks and signs of wear & tear, small dent in front left hand side of petrol tank, please see pictures was cat at some point in the past.Runs and rides well, scorpion end cans sounds very nice, just fitted new chain and sprockets, and changed the oil and ...

United Kingdom
Yamaha
/
XJR
Year:
2005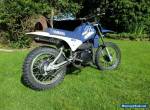 HiHere for sale is my son's genuine PWXX not cheap Chinese copy) unfortunately he has outgrown it. It's in brilliant condition and starts and stops perfectly just how it should. It really does get move on as i've tried to follow him on XXX around the fields it's so light and nimble and gives the junior ...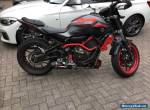 Purchased this bike XX months ago from completely motorbikes with only XXX miles on clock. Was serviced by Fazers Yamaha XX months ago with XXX miles on the clock. It's now covered XXXX only. It's fitted with the restrictor kit & has the paperwork to prove so you can ride it on AX licence. The ...

United Kingdom
Yamaha
/
Mt07
Year:
2015