Honda for Sale in United Kingdom
There are
1635
Honda motorcycles
for sale today. Latest new, used and classic
Honda
motorcycles offered in listings in the United Kingdom. See such popular models like
Honda CB, Honda CBR, Honda CR, Honda CRF, Honda XR
and more.
OK here goes.I have bikes and tons of spare filling up my garage and am selling them all to just get the one.I will be listing my full dress CXXXX on Sunday. Here are the other X:Bike X.XXXX D-reg) CBRXXXXF-H in burnt orange with GIVI luggage.I have owned this bike since XXXX. It has always been that ...

United Kingdom
Honda
/
CBR1000F-H
Year:
1987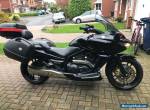 XXXX Honda DN-XX NT XXXV. This bike is in beautiful condition with full service history. The bike comes complete with panniers and top box, Honda heated grips, passenger back rest and wired in satellite navigation. It also has the automatic gearbox allowing you to change gear through just ...

United Kingdom
Honda
/
NT
Year:
2010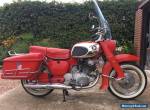 I'm reluctantly selling my XXXX Honda CAXX Dream Touring to make way in my garage for new purchase. One in one out! acquired the bike in July XXXX and as I'm member of the VMCC it has seen many events and runs. Some of which involved journeys of almost XXX miles. It runs great and doesn't burn any ...

United Kingdom
Honda
/
CA
Year:
1968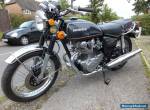 Here we have Honda XXXT in quite nice condition for its age. No reserve it is here to sell. Excellent chrome on wheels silencers exhaust pipes. no dings or dents. rear mudguard has some pitting. Kick-start and electric, however electric start intermittent but do have spare sprag starter clutch. ...

United Kingdom
Honda
/
500T
Year:
1976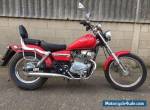 In amazing condition for year, only X.Xk miles, months MOT, had only done XXX miles since last MOTBit of minor pitting to some of the chrome, most of which would polish outFront wheel would benefit from re-chrome to make perfect, but I'm being picky as the bike looks fabulous as it isElectric start an ...

United Kingdom
Honda
/
CA
Year:
1997
Honda CBR XXX love this bike, back problem forces sale.She starts, sounds and runs really well, plenty of power! X year MOT.New tyres.New chain.New front and back sprockets.After market Quill exhaust. Original exhaust and another after market exhaust included in the sale.Carry rack on back ...

United Kingdom
Honda
/
CBR
Year:
1998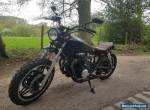 Honda CBXXX NighthawkSelling my beloved Nighthawk. Have owned for nearly year now and have made fair few upgrades/customised. The bike is XXXX CBXXO, but it is hardly recognizable as one. Gets loads of attention everywhere take her. My inspiration came from visiting the Bike Shed in Shoreditch ...

United Kingdom
Honda
/
CB650
Year:
1983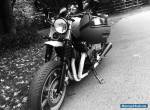 Honda CB XXX FXN with bullet proof RCXX engine.The donor bike as above has been stripped, hand built, rebuilt, re-welded, re-sprayed and checked from the frame up. am an apprenticed engineer and ex mechanicI have spent XXXX's on new parts and it has taken year to build.I was inspired by Walking ...

United Kingdom
Honda
/
CB 750 F 2 N
Year:
1995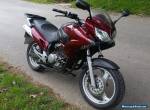 Honda Varadero XXXcc XXXX Motorbike MOT with Top Box & Extras Low mileage Nice large motorbike for engine size, condition is not too bad, there are scrapes and grazes with age and could do with cosmetic tlc, petrol tank is in poor condition so has an expensive leather cover over it The red FI ...

United Kingdom
Honda
/
Varadero XL125
Year:
2007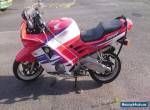 XXXX Honda cbr XXX is ideal bike for beginner after passing the bike test. the bike is in good condition with some cosmic damage and moted to XX/X/XX ??XXX ...

United Kingdom
Honda
/
CBR
Year:
1995