BSA for Sale in United Kingdom
There are
21
BSA motorcycles
for sale today. Latest new, used and classic
BSA
motorcycles offered in listings in the United Kingdom.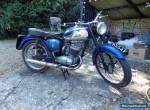 For Sale. barn find BSA Bantam DXX from bereavement sale for restoration or spares which after the addition of new ignition switch/battery is now running and riding very well up and down our private lane.The bike seems very original even including the original Exide battery which was still fitted ...

United Kingdom
BSA
/
Bantam D10 Supreme
Year:
1967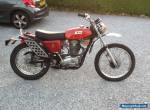 BSA BXX STRAIGHT IN FROM USA THINK IT AROUND XXXX ISH AS THEY ONLY MADE THEM FOR YRS IT HAS SMALL MX SEAT AND LARGE SEAT ALSO AND ALLOY MX TANK WHICH IS VERY GOOD HOWEVER THE BACK LIGHT IS MISSING AND NEEDS LITTLE BIT OF TIDYING UP THIS IS EXACTLY AS I RECEIVED IT AND DONE NOTHING TO IT IT HAS NOVA AND TITLE SO IT ...

United Kingdom
BSA
/
B50T
Year:
1972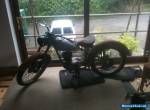 For sale is my Unfinished project. The bike is registered YSYXXX.(not transferable )The bike comes with BSA certificate stating the bike is XXXX and VX, have put DX engine into the frame..The log book will have to be sent to DVLA for engine change and the correct dating XXXX..Any further details you ...

United Kingdom
BSA
Year:
1955
Bsa MXX/XX for parts or brave restoration, from my limited research it is XXXX model.There is no VX but the frame/engine number and registration are clearly visible.The frame is in good solid condition but the mudguard and toolbox are poor,the engine turns over smoothly.Please look closely as ...

United Kingdom
BSA
/
M20/21
Year:
1951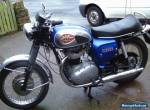 BSA ROYAL STAR XXXX XXXcc BLUELOVELY CONDITIONBOYER BRANSDEN XX VOLT ELECTRICSORIGINAL REGMATCHING ENGINE & FRAME NUMBERSLARGE HISTORY FILE WITH BIKEPLENTY OF RECEIPTSVXc PRESENTX SPEEDCHAIN DRIVENGOOD STARTER AND RIDERCAN DELIVER AT COSTPart Ex Taken??XXX DEPOSIT ON WINNING ...

United Kingdom
BSA
Year:
1970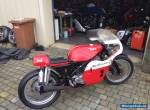 BSA Rocket factory tuned. Works XXXcc engine in an early Miles Frame. Phone Tom for further details such as works engine numbers and frame numbers. Telephone XXXXXXXXXXX ... Very Correct and Original Restored XXXX BSA Rocket XBought the bike in XXXX, got it running and then parked it until beganrestoration January XXXX. All original sheet metal. Rear fender is not pinstriped. NOS Seat. Engine was rebuilt by Charlie Barnes and has over XXX mileson it. Tri-Spark ...

United Kingdom
BSA
/
Rocket 3
Year:
1969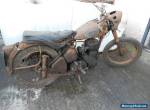 XXXX ish £ BSA MXX Barn find for restoration or spares.Please study the pictures as these form part of the description.The speedo, headlamp,front mudguard and exhaust are missing,the tank is rusted through and rear mudguard is broken.The Engine does not turn over.The tyres hold ...

United Kingdom
BSA
/
M21
Year:
1956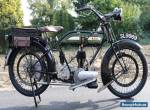 ...

United Kingdom
BSA
/
H2
Year:
1922
XXXX STARFIRE, FITTED WITH CXXSSXX ENGINE, SORN CURRENTLY, IN USE UNTIL EARLY THIS YEAR, THE BIKE CURRENTLY WILL NOT START, THE XXAMP FUSE FROM THE BATTERY BLOWS IMMEDIATLY YOU FIT ONE, HAVE NOT INVESTIGATED THE REASON LAST HAD THE BIKE RUNNING IN JULY. GOOD POINTS ENGINE IS EXCELLENT, THE BIKE ...

United Kingdom
BSA
/
STARFIRE
Year:
1971