Honda for Sale
There are
3789
Honda motorcycles
for sale today. Latest new, used and classic
Honda
motorcycles offered in listings in the United States, Canada, Australia and United Kingdom. See such popular models like
Honda CB, Honda CBR, Honda CR, Honda CRF, Honda XR
and more.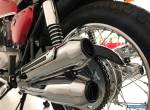 The bike runs fantastic, smooth and with lots of power and the unforgettable throaty exhaust note of an early CBXXX. It comes with a new Honda KX seat and a new KX/KX exhaust that I purchased from Japan. With that, and all the usual refinements I give my restorations, you are going to end up with a ...

United States
Honda
/
CB
Year:
1971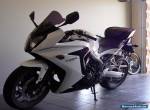 Excellent condition. Great for both sport and touring. Wide rear tyre gives good stability and engine has good torque and cruising speed. ABS brakes.Bike is located in Mudgee NSW ...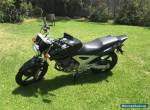 Perfect first bike or urban commuter. Very reliable, easy bike to ride. Starts first time every time. Happy to bring bike to you for test ride if within Geelong, Bellarine area. Will be serviced and come with RWC. ...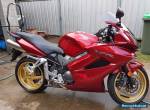 HONDA VFRXXXF, selling my toy, due to lack of use and travel plans. This bike is as new it only has XXXX k's on it am the only owner purchased it new, was planning to store it but it has had little use now, registered until XX/XX/XXXX. No offers will be accepted any questions please call XXXXXXXXXX. ...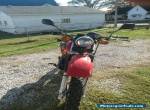 This bike is in great condition runs and starts as it should any questions please text or call XXX XXX XXXX ...

United States
Honda
/
Other
Year:
1982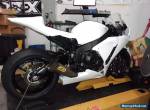 XXXX Honda CBR XXXX Race Bike Fresh Build Loaded Unpainted Low MilesNew body with quick release fastenersNew brake lines and racing padsNew XXX roller kit with sprocketsNew GRP steering dampenerFull italian suspension WSBK cartridge forks and shocksNew Arrow superbike exhaustFull Bazzaz ...

United States
Honda
/
CBR 1000
Year:
2014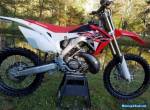 XXXX crfXXX chassis with XXXX crXXX engine. XX hours on bike, XX on engine since complete rebuild. Rebuilt crank polished transmission, pwk carb bored to XXmm, PC pipe, bud silencer. hrs on Xmm bored and plated cylinder making it XXX. ...

United States
Honda
/
CR
Year:
2016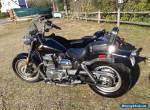 Purchased in October of XXXX the bike was put in storage while waited for the first sidecar to be delivered in Spring XXXX. was disappointed with the delivery of damaged and unfinished piece. The bike was put back in storage and this year was mounted with beautiful new Indo Sidecar with large trunk ...

United States
Honda
/
Rebel
Year:
1986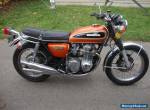 ...

United States
Honda
/
CB
Year:
1975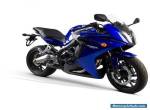 Brand New XXXX CBRXXXf Was $X,XXXNow $XXXX!X Year Warranty and Can Extend To Up To Years!Honda Financing Available!Must Pick Up At Dealer Ship-JMR Honda XXX XXX XXXX ...

United States
Honda
/
CBR
Year:
2014