Other Makes for Sale
There are
5
Other Makes motorcycles
for sale today. Latest new, used and classic
Other Makes
motorcycles offered in listings in the United States, Canada, Australia and United Kingdom.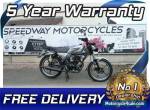 Genata CS XXXcc motorcycle motorbike retro classic Brand new. year warranty. IN STOCK NOW ??XXX.XX (VAT included) Make Other Model Other ...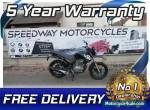 LEXMOTO ASSAULT XXXcc motorcycle Motorbike Officially NoX Dealer XXXX-XXXX BRAND NEW, FIVE YEAR WARRANTY STANDARD, IN STOCK NOW ??X,XXX.XX (VAT included) Make Other Model Other ... Brand new never started battery in box, knobs on tires. Museum quality. XXout of XX. ...

United States
Other Makes
/
MX440 XS
Year:
2002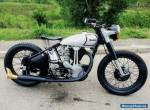 THIS IS XXXX NORTON ESX BIG FOUR XXXcc BRITISH MOTORCYCLE, AND ITS RARE TO FIND IN THIS ERA, HAVE FENDERS WITH ME AND IF ANYONE NEED CAN SEND WITH THE BIKE, THIS IS RUNNING GREAT, KICK STARTER SPRING IS MISSING, AND HAVE VIDEO ON YOUTUBE THIS BIKE RUNS here is the link ...

United Kingdom
Other Makes
/
Other
Year:
1947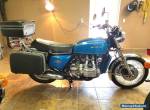 XXXX Honda Goldwing was the first year for the great machines, it also is the most collectable of all the Goldwings-fist year and it has to be one of the smoothest rides of all the XX and XX's bikes have ever ridden. have had three of these Goldwings over the years and this one is by far the strongest of all ...

United States
Other Makes
/
Other
Year:
1975