Hodaka for Sale
There are
3
Hodaka motorcycles
for sale today. Latest new, used and classic
Hodaka
motorcycles offered in listings in the United States, Canada, Australia and United Kingdom.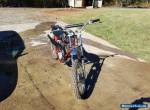 am the original owner, the bike was restored about XX years ago and ridden for while then put up. It needs some TLC and little work then should be ready to go. ...

United States
Hodaka
/
Dirt Squirt
Year:
1973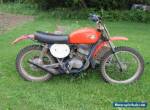 XXXX super combat, restoration project, complete, forks and shocks need to be rebuilt, low compression, kick does not engage every time, dented tank, good nitto tires, no parts missing, as mentionned restoration project, situated XX miles est of Montreal ...

Canada
Hodaka
/
Super Combat 125cc
Year:
1974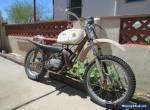 Vintage XXXX Hodaka Dirt Squirt XXX Project or Parts Bike XXXX Nearly CompleteBike is in decent shape for its age. It is mostly complete, missing the seat and some other obtainable parts. Tank is in good shape with minimal rust. Frame is uncut with visible numbers. Unfortunately, the engine is ...

Canada
Hodaka
/
Dirt Squirt
Year:
1974