Motorcycles for Sale
More than
17600
motorcycles are available for sale on our site. You can find new and used
motorcycles for sale
in Canada, Australia, United States and United Kingdom. Listing such popular brands like Harley-Davidson, Ducati and Suzuki. Sell and buy classic and collector motorcycles, road bikes, trail bikes, quads, trikes, buggies, scooters and more.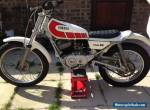 Yamaha TYXX, kids all grown up now so time to go.Has been stored for number of years and nearly put it on ebay last year after fitting new handlebars and rear tyre. Never got round to it so drained the tank and cleaned out the carb and put it back in the shed.Just fueled it up and it started Xnd kick.Please ...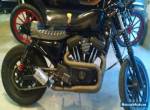 XXXX Sportster XXXXs. Engine has been completely gone through. New chain, new tires, fresh paint. Set up as cafe racer by tried and true garage. Paint done by reincarnations. Bike looks and rides like brand new. Custom built exhaust. You will not find another one like this anywhere. Custom gas and ...

United States
Harley-Davidson
/
20S
Year:
1999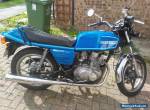 Suzuki GSXXXX XXXX Lovely clean bike considering age have just had mot done So has XX months,XXXXX Miles still using milage may change new front pads, chain and battery, Two sets of keys, vX present, workshop manual, viewing welcome Starts and runs nice.. was running sluggish due to petrol ...

United Kingdom
Suzuki
/
gsx
Year:
1981
...

United States
Harley-Davidson
/
Softail
Year:
1988
Change in lifestyle forces regretful sale XXXX Aprilia RSVXXXX MilleCustom painted in British Racing Blue, very unique colourRotax vXXX EngineAdjustable Ohins adjustable suspension front and rearBremo callipers front and rearNew batteryNear new tyres (XX%)A very tidy example of classic ...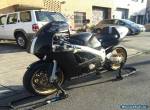 Up for sale is my XXXX GSXRXXX. have had this bike for about months and used for track days total times. This is great entry level track bike and is whole lot of fun. Serviced at the start of the year and runs very well, it's happy to do day at the island or broadford without missing beat. Current tyres will ...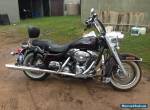 Immaculate condition.Never been in an accident.I also have windscreen and backpack.Only selling due to lack of time to ride it.May consider swap or trade.Feel free to call me if you have any questions ...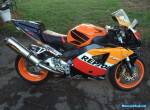 For Sale Honda CBR XXX RR Fireblade XXXX model Motorcycle in good condition well looked after and always garaged. Rego expires Xth October XXXX Rego RVVXX.Would make great track bike or for everyday use. Mechanically AX. XX,XXX kilometres Bike has Ohlins steering damper and rear suspension. ...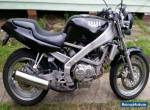 awesome bike great to learn on and cheap to runpainted rims in shadow chrome looks heaps better than stock colour rego till sept brake pads need changing in next XXXXksthese bikes are tough as been my daily rider for past year never let me down any qusetions txt me reserve right toend auction as it will ...