Kawasaki Ninja for Sale in Canada
There are
75
Kawasaki Ninja
for sale today. Latest new, used and classic
Kawasaki Ninja
motorcycles offered in listings in the Canada. See such popular models like
Kawasaki Ninja, Kawasaki Vulcan, Kawasaki KX, Kawasaki KLR, Kawasaki KLX
and more.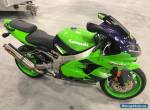 Here is MINT example of XXXX ZX-XR Ninja. It has been in collection of motorcycles and always been maintained to the highest standards. It has titanium Akrapovic full exhaust system, carbon fiber pieces everywhere. The engine was sent to SuperBike Mike in Florida and was made into XXXXcc engine ...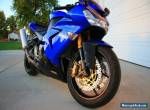 Bike is in immaculate condition with no issues. With only XX,XXX miles, that translates to about XXX miles per year since new. Runs and looks perfect. No scratches or dings in paint or body work. Michelin tires, dark windscreen, frame sliders and rear spools. Rear fender eliminator kit. ...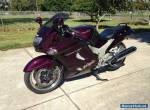 This bike could and should be in museum, she is flawless and mint mint, most likely would not find better example of this ride. Owned from new by fanatic, which will be obvious during viewing. She is very rare Amerflint red color, has XXX hp with XXX mph top end and spd trans. She is notorious as the first ...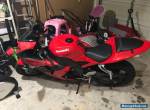 For sale XX Kawasaki zx-XXr. Great condition with low miles. Never been dropped or raced. Things that have been added: zero gravity double bubble windscreen, frame sliders, two brothers full exhaust system, carbon fiber accents to compliment the bike, arushi pin lock gas cap, dynojet power ...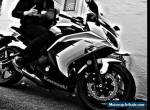 For Sale XXXX Kawasaki Ninja XXX, purchased new in May XXXX. Current Mileage X,XXX. In like new condition, absolutely nothing wrong with it. Never dropped, never ridden in the rain. Awesome bike enjoyed every minute of riding. don't get chance to enjoy it as much as would like and my priorties have ...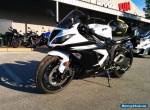 Great condition, well maintained (all maintenance records available).I live in an apartment complex. few weeks ago, someone tried to steal it and broke the ignition. It has now been replaced. don't want to deal with the possibility of theft anymore so thought this might be better off with someone ...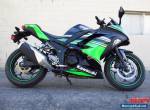 MOTORCYCLE GUYS SALVAGE ...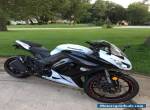 This bike is in perfect condition, always well maintained. Bike has never seen any weather, and always stored in climate controlled building. Only XXXX miles on it. Only mod is rear fender eliminator kit, have original to go with it. No flaws at all, sitting on original tires with almost no wear. ...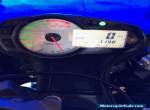 $XXXX OBOXXXX milesClean titleRuns greatBrand new tires (front and back)Title in handCan test ride with cash in handText for any information XXX-XXX-XXXX ...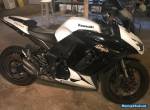 This bike is honestly an amazing performer. Its advertised by Kawasaki as hybrid in the sense that it gives all the awesome raw power of super sport liter street bike while also offering comfortable upright seating position. X adult owner, never been wheelied, raced, or stunted in any way. ...