Kawasaki for Sale in Canada
There are
216
Kawasaki motorcycles
for sale today. Latest new, used and classic
Kawasaki
motorcycles offered in listings in the Canada. See such popular models like
Kawasaki Ninja, Kawasaki Vulcan, Kawasaki KX, Kawasaki KLR, Kawasaki KLX
and more.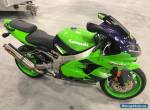 Here is MINT example of XXXX ZX-XR Ninja. It has been in collection of motorcycles and always been maintained to the highest standards. It has titanium Akrapovic full exhaust system, carbon fiber pieces everywhere. The engine was sent to SuperBike Mike in Florida and was made into XXXXcc engine ...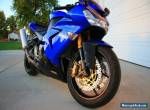 Bike is in immaculate condition with no issues. With only XX,XXX miles, that translates to about XXX miles per year since new. Runs and looks perfect. No scratches or dings in paint or body work. Michelin tires, dark windscreen, frame sliders and rear spools. Rear fender eliminator kit. ...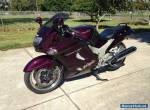 This bike could and should be in museum, she is flawless and mint mint, most likely would not find better example of this ride. Owned from new by fanatic, which will be obvious during viewing. She is very rare Amerflint red color, has XXX hp with XXX mph top end and spd trans. She is notorious as the first ...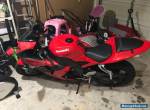 For sale XX Kawasaki zx-XXr. Great condition with low miles. Never been dropped or raced. Things that have been added: zero gravity double bubble windscreen, frame sliders, two brothers full exhaust system, carbon fiber accents to compliment the bike, arushi pin lock gas cap, dynojet power ...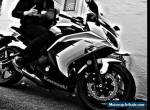 For Sale XXXX Kawasaki Ninja XXX, purchased new in May XXXX. Current Mileage X,XXX. In like new condition, absolutely nothing wrong with it. Never dropped, never ridden in the rain. Awesome bike enjoyed every minute of riding. don't get chance to enjoy it as much as would like and my priorties have ...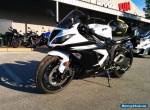 Great condition, well maintained (all maintenance records available).I live in an apartment complex. few weeks ago, someone tried to steal it and broke the ignition. It has now been replaced. don't want to deal with the possibility of theft anymore so thought this might be better off with someone ...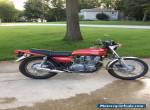 This is very nice bike. It has been rebuilt with many new parts. New paint, seat cover, signals, tires, header. Bike has been changed to dyna electronic ignition, with dyna coils, new wires plugs. Carbs have been jetted to go with pod air filters, and new Vance and Hines header. Fenders are original ...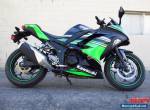 MOTORCYCLE GUYS SALVAGE ...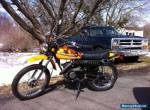 XXXX Kawasaki GX motorcycle. This motorcycle is pretty clean but has not been run in twenty years and don't have title for it but could probably get one, the guy lives in my town. haven't done any thing to it but put some oil in the cylinder so it wouldn't seize up. I'm sure that it would run with not too ...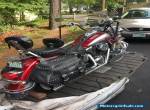 FOR SALE XXXX Kawasaki XXXX Classic- Excellent USED ConditionI have owned this motorcycle for the past XX years and have maintained complete service records for that period of time. Below is list of accessories added:Custom Mustang Seat with Driver BackrestPassenger Sissy Bar & ...