Can-Am for Sale in Canada
There are
33
Can-Am motorcycles
for sale today. Latest new, used and classic
Can-Am
motorcycles offered in listings in the Canada.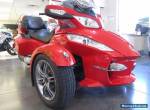 OH MY!!! LOOK AT WHATS FOR SALE AT TOM CLARK MOTORSPORTS AND USED CAR CENTER!!!IMMACULANT XXXX "RED"SPYDER CAN-AM RTS!! Multi-function color dot-matrix/analog gauge: digital speedometer, tachometer, odometer, trip & hour meters, gear position, temperature, engine ...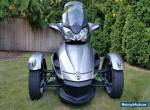 Great condition XXXX Can-Am Spyder ST with speed manual gearbox. Only XXXX miles on her and she runs great. Upgraded Baja Ron heavy duty sway bar and Fox RS shocks up front for significantly improved handling over stock. have also have installed cigarette lighter adapter as well as Ram ball mount ...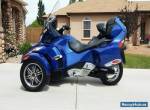 Very well cared for, excellent condition and maintenance, always kept in garage, must sell as am disabled veteran and time to sell, listed less than KBB of XXXXX.XX. Selling for XX,XXX.XXThis is the touring edition of the Spyder and it is loaded! Features include cruise control, heated front and ...

Canada
Can-Am
/
Spyder RT SM5
Year:
2012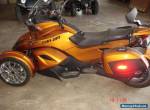 Purchased new. One owner. It's had new, heavier sway bar installed. Has been lazer aligned. Has new set of air wings. Has had new passenger backrest installed. Has cup holder. And my favorite part on the entire bike, is the rear light system. It has multiple patterns. Has cover included and two ...

Canada
Can-Am
/
Spyder ST Limited
Year:
2014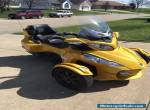 am selling my XXXX Can Am Spyder bought BRAND NEW August XXXX from an authorized Can Am dealer in Woodstock, IL. It is an automatic bike in PERFECT condition. It has TONS of storage space, cruise, radio, IPod hookup, heated handgrips, LED lighting, adjustable electric windshield, passenger ...

Canada
Can-Am
/
SPYDER RT S SE5
Year:
2013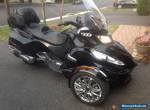 Adult Owned and Operated, Always Garages XXXX Black Can Am Spyder RT Limited SEX. As New Condition, XXXX Cylinder Engine, Comfort Seat, Factory GPS, All Stock (except for comfort seat). Dealer serviced and maintained. BEST & Tire -Rim Warranty included ...

Canada
Can-Am
/
Spyder RT Limited
Year:
2015
Selling my Can-Am RSS SEX XXXX with approx X,XXX miles on her. She is beautiful bike, burnt orange and black, great compartment in the front to store things in and is an automatic with reverse. Very clean and in excellent condition; hardly ridden over the years and is very comfortable ride and ...

Canada
Can-Am
/
Spyder RSS
Year:
2011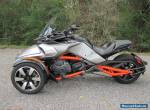 XXXX Can-Am Spyder FX-S SEX with only XXXX miles. This is the top of the sport line of Spyders, it's the "S" model with Electric Shift. Has Billet aluminum dress-up goodies, ISO Grips, Cupholder, as well as billet aluminum lowered footpegs. Please take the time to look through all of the ...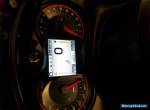 Mint Condition only XXXX miles ...only driven in perfect weather conditions... kept in heated garage ...beautiful matte finish and extremely comfortable with cruise control and reverse ... call or text me with questions or concerns ....XXX XXX-XXXX ...
Excellent condition. no scratches or dents. no mechanical problemsOn Jan-XX-XX at XX:XX:XX PST, seller added the following information:the bike has XXXXX miles. Ebay will not let me correct it.On Jan-XX-XX at XX:XX:XX PST, seller added the following information:its automatic not manual ...