Buell for Sale in Canada
There are
14
Buell motorcycles
for sale today. Latest new, used and classic
Buell
motorcycles offered in listings in the Canada. See such popular models like
Buell 1125R, Buell Thunderbolt, Buell Blast, Buell Firebolt,
and more.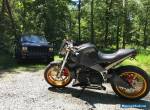 XXXX Buell Lightning XBXX SCG* RARE Bike**XX,XXX Low Miles****The bike is in OUTSTANDING condition for its age***PROS- Full Carbon Fiber body work- Billet Aluminum Clip-on handle bars- Rizoma LED turn signals front & rear- Rizoma brake fluid - AVS Aluminum adjustable clutch ...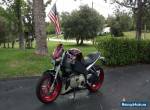 Original owner. Low miles. Check engine light is on. It needs an exhaust actuator. It doesn't affect the way it runs, I've had it since new. never replaced it because it would be eliminated with an aftermarket exhaust, which plan on doing if keep it. would assume most anybody that would buy it would ...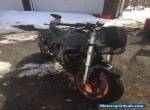 This is Lightning in its purest form. The Thunderstorm XXXX V-Twin engine pounds out XX ft. lbs. of torque, mountain of power made more tractable by the Buell InterActive Exhaust. The short, XX-inch wheelbase gives the XBXXS the reflexes of tailback. coarse-texture seat and athletic riding ...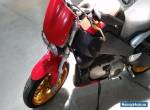 Runs great and sounds even better. I only put on it XXXX miles since bought it in XX/XXXX.new rear tire with only few hundred miles on it. Oil changed regularly, last time with the tire.Sport muffler and raised seat installed by previous owner. I changed mirrors turning lights and clutch/break ...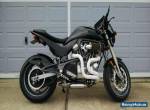 Very nice XXXX SX ready for new loving home. This is an unrestored, clean, well taken care of Buell SX. Own piece of American History. Pure American Muscle! Engine has not been into except to replace one valve cover gasket. The bike is completely legal, registered and inspected for Texas and ready to ...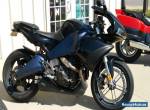 content="3999.0"US $3,999.00
Beingan online retail store, have the opportunity to allow payments fromVisa, Mastercard, Discover, and PayPal. Callfor details: XXX-XXX-XXXXWESELL WORLDWIDEWe restore and build custom: AJS, Ariel, BMW, BSA, Ducati, Enfield, Harley, Indian, Matchless, Norton, Triumph XXXX HARLEY ...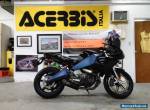 BUELL XXXXRThese Buell's were only built for the street for years then they were only built for road racing after XXXX. It is the XXXXR model. Buell used Rotax Helicon power plant that produces about XXX HP. It is fuel injected with X-speed transmission. This bike is perfect for someone who wants ...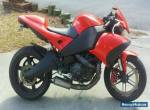 XX Buell XXXXCR with XX,xxx miles. It has Keda RT-X exhaust with Keda tuned race ECM. recently changed the spark plugs and oiled the K&N air filter. upgraded the brake and clutch master cylinders to radial XXMM Nissin's. It has stainless steel braided front and rear brake lines. The tires ...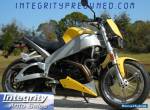 XXXX Buell Lightning ...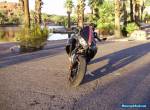 XXXX BUELL XXXXCR (Cafe Racer) In excellent shape, never been down, adult owned, always garaged, babied. I'm the Xnd owner. Dyno tested recently XXXHP at the rear wheel, XXXHP at the crank. This bike is fast and can blow away many Ducatis! All American race bike that will blow your mind! It is wheelie ...