Suzuki for Sale in Canada
There are
185
Suzuki motorcycles
for sale today. Latest new, used and classic
Suzuki
motorcycles offered in listings in the Canada. See such popular models like
Suzuki GS, Suzuki Hayabusa, Suzuki Boulevard, Suzuki RM, Suzuki SV
and more.
Selling my gently used Bandit GSFXXX. Bike is in very good condition, with some fading of the paint on the side covers and some peeling of the clearcoat on the tank. Just nice patina overall.The Baby Bandit is unique amongst Bandits as it received the Euro-Spec GSXR-XXX motor that produces XXHP. ...
XXXX Suzuki MXXXR X-Owner Show Bike Custom paint Power Commander Hard Chrome into pipe Chrome wheels Windshield Cup holder Factory seat and solo flamed seat detachable back rest and luggage rack Chrome every where Very Fast and Dependable Eye catcher you wont be disappointed to much to list text ...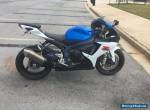 I'M SELLING MY XXXX SUZUKI GSX-R XXX THIS BIKE IS IN GOOD CONDITION, GARAGE KEPT,ONLY XXXX MILES HAVE CLEAR TITLE FOR THIS BIKE. ...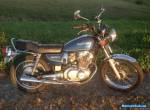 This is one owner low mileage bike in great condition. recently purchased it from the original owner. He had it tuned up and the carbs rebuilt year ago. The bike runs great and rides like new one. The only thing it will need is new seat cover. Current mileage is XXXX but may go up if the weather stays nice ...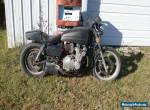 Up for bids is Suzuki XXX came from an estate auction dont know anything about it missing side cover on left side key switch is messed up no title but it as you see it parts or project ...
Great low miles motorcycle, it comes with free (new)cover,free back seat and back support, free new windshield .This bike is super clean as can see in the pics,great for first timers. Also included brand new helmet xl,new jacket xl and gloves. ...
XXXX? Suzuki Motorcycle, XXX CC, dual range sprockets. Bike has been stored indoors since XXXX. Engine condition unknown, but plan on rebuilding. Most parts included except what you see missing in photos. No title. ...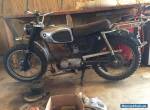 XXXX-XX Suzuki motorcycle, XX CC, Scrambler with dual range sprockets.This bike has been stored indoors since XXXX. Engine needs rebuilding, many parts included. Owners manual included, no title. ...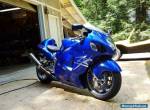 "Original Owner" X,XXX miles.. Absolutely Amazing! XXX+ miles per hour on GPS and eight's in quarter mile as well! Very fast and runs great, adult owned and garage kept always. This bike has been pampered and rarely run hard for the past X,XXX miles.Frame and swing arm are polished as ...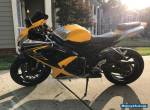 CLEAN GIXXER, CLEAN TITLE- IN HAND. Great bike in great shape, mechanically and cosmetically! Save $,$$$ from the dealership! Frequent servicing/maintenanceDoesn't get ridden enough, needs good happy home!Other used gear that can be thrown in- helmets, boots, jacket, riding gloves..We ...