Ducati for Sale in Canada
There are
112
Ducati motorcycles
for sale today. Latest new, used and classic
Ducati
motorcycles offered in listings in the Canada. See such popular models like
Ducati Superbike, Ducati Monster, Ducati Multistrada, Ducati Supersport, Ducati Sport Touring
and more.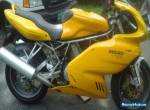 Up for your consideration is used XXXX XXXss.To the best of my knowledge,I'm the Xrd owner,and the mileage is true and correct.the bike was partially disassembled in storage when bought it locally here in Vermont from business associate,who purchased it from the original owner back in XXXX.some ...

Canada
Ducati
/
Supersport
Year:
2001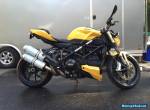 Beautiful condition 'XX XXX Streetfighter. Never dropped, raced, wheelied or otherwise abused. Mostly stock; upgrades include frame sliders (delivered on the bike when new), rear fender eliminator (added by me), adjustable rear dogbone (added by me when bike was set up for me). Rear tire was ...

Canada
Ducati
/
Streetfighter
Year:
2012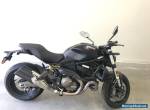 ...
For sale is XXXX Ducati XXXX Panigale with ABS in excellent condition with X,XXX miles. I'm asking $XX,XXX for this Ducati Superbike. The bike sits in my living room when not in use so it's well cared for. The bike has never been dropped.The bikes also has the following extras$X,XXX.XX Termignoi ...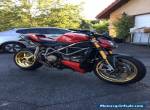 ...
This XXXXs is absolutely gorgeous. You will not find another like this for this price anywhere guarantee it.It's fast, nimble and loud. Sounds like thunder nice and deep. Turns heads everywhere.Clear California title registered through XXXX.TONS of aftermarket parts installed and many ...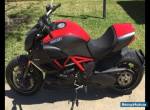 Bike is garaged in perfect condition, XXXXmiles,valet Key,. ...
XXXX Ducati Multistrada with XXXX miles. Warranty until X/XXXX Reserve lowered to $X,XXX.XXBike was purchased as leftover in June XXXX from Harrison Eurosports Ducati dealer in Salt Lake City, UT. Recently serviced at TTRNO in New Orleans, LA. The bike is located in Alexandria, LA. Always ...

Canada
Ducati
/
Multistrada
Year:
2013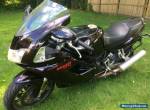 XXXX Ducati XXX STXs w/ABSRetail value is $XXXX.Priced to sell. Well under retail value.This XXX is VERY fast, NOT good first bike!Sport bike with comfortable seat and removable hard bags.Custom two tone...black and black cherry paint with matching hard side bags that remove with one turn of ...

Canada
Ducati
/
Sport Touring
Year:
2006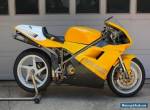 XXXX Ducati XXX Superbike, with clean title and XXK miles. This bike runs and rides good and sounds amazing. This bike has had lot of modifications: ASV style adjustable levers, HDSEA Racing clutch, Arrow carbon fiber exhaust, Sargent seat, all stainless steel hydraulic lines (brake and ...