Kawasaki for Sale in Australia
There are
484
Kawasaki motorcycles
for sale today. Latest new, used and classic
Kawasaki
motorcycles offered in listings in the Australia. See such popular models like
Kawasaki KX, Kawasaki Ninja, Kawasaki KLX, Kawasaki Vulcan, Kawasaki KLR
and more.
This very well respected Sports Tourer is quite simply beautiful bike, and is in exceptional condition! Plenty of storage carrier room for travelling that is quickly removed for standard street bike look. Low kilometers. Currently unregistered but will come with roadworthy ready to go. Bike is ...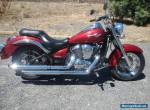 KAWASAKI VNXXX XXXX MODELPLATED XX/XXXXVANCE AND HINES EXHAUST SYSTEMMINT CONDITIONINCLUDES REG & RWCABLE TO FREIGHT AUSTRALIA WIDENO PAY PALView by appointmentCASHXMOTORCYCLESX Olive Grove Ringwood, VIC XXXXXXXX XXX XXXLMCT XXXXX ...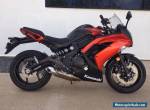 There's not much more Kawasaki can offer in ways of premium learner motorcycles, the Ninja XXXL is prime example of that.The Ninja XXXL has the larger bike feel while still being LAMS approved and being true all rounder. Light weight, with upright seating and position that makes daily commuting ...
HAVE OWNED THIS BIKE SINCE NEW HAVE SERIOUS BACK INJURY AND MAKES IT HARD TO RIDE ANYMORE THIS IS WHY IT ONLY HAS XXXXKLM ON IT IS IN LIKE NEW CONDITION FIRST TO SEE WILL BUY HAVE PUT ON RACING PIPES WHICH COST ME XXXX BUCKS NO JOY RIDES CALL OR MESSAGE ME ON XXXXXXXXXX ...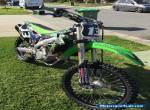 KAWASAKI KXXXXF XXXX IN GOOD CONDITION PUCHESED FROM NEW!THE BIKE HAS UP GRADE PARTSAPICO WIDE FOOT PEGSAPICO REAR BRAKE AND GEARS LEVERSRENTHAL FAT BAR AND CLAMPSASV BRAKE AND CLUCH LEVERS BLUEWC AIR VALESBLUE BLING KITFORCE CHAIN GARD AND HEVEY DUTY CHAINTHR KXXXXF HAS LOW HOURS ...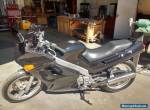 XXXX ZZR XXXNEW XK PAINTCARBYS HAVE BEEN DISSASEMBLED AND CLEANEDNEW POD FILTERSNEW BATTERYGOOD TYRES AND BRAKESCUSTOM FRONT GUARDMODIFIED REAR GUARD AND INDICATORSWILL PASS ROADWORTHYLAMS APPROVEDwww.eastcoastironworks.com.au ...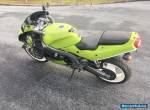 Up for sale is my Kawasaki ZXR XXX XXXX, as shown. All it needs is some TLC on the paintwork and good run.The bike has had service but has been sitting around with the weekly start up and it's shame to let it go but don't have the space anymore for it...Bike is not registered and no it does not come with ...
XXXX KXXXFull rebuildnew tyresX hourstoo fast for our daughter.Call Lawrence on XXXX XXX XXXPick up Gorokan, Central Coast, NSW** Also have Suzuki RMXXL for sale see my other items**Advertised elsewhere ...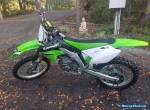 XX KXXXXfComplete new top end (piston & rings, cam chain etc) X-X hours Stage Hot CamsAll new fluidsBig Gun pipeNew radiatorsPro Taper barsVery tidy, Fast bikeLocated: Sunshine CoastNO SWAPS. ...
KAWASAKI ZX XXX NINJAXXXX MODEL FANTASTIC CONDITION RUNS LIKE NEWGREAT VALUE $XXXX___________________________________________________________________________________________ABLE TO FREIGHT AUSTRALIA WIDENO PAY PALView by appointmentCASHXMOTORCYCLESX Olive Grove Ringwood, ...