Buell for Sale in Australia
There are
14
Buell motorcycles
for sale today. Latest new, used and classic
Buell
motorcycles offered in listings in the Australia. See such popular models like
Buell 1125R, Buell Thunderbolt, Buell Blast, Buell Cyclone,
and more.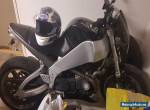 XXXX Buell in immaculate condition. Just serviced with new pilot power tyres. Unmolested bike with slip on Jardine exhaust. Rare and future collectable and being sold to fund other toys. Negotiable on Price. ...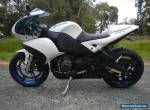 BUELL XXXX RWITH ONLY XXXX KsSTILL AS NEWSOUNDS AND RIDES AWESOMEGREAT VALUE $XXXXCASHXMOTORCYCLESRINGWOODMELBOURNE ...
up for sale is XXXX Buell XBXR This bike has XX months rego put it on the bike last weekThe bike has new tyres Its had new fuel pump put in it and new filterIt has new battery New LED blinkers New spark plugsNew oil and oil filter Bike has just had full service and runs and handles greatadd up Rego and all the ...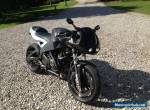 For sale is Buell XB XX XXXX model. Fitted with the XXXX HArley engine Bike cannot be registered on road Is listed as Statutory Writeoff Bike has been fully repaired and was set up as track bike .Everything works and bike is nice to ride All lights are still fitted and work. Bike has carbon fibre nose ...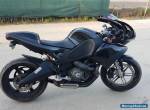 content="7100.0"AU $7,100.00
for sale buell XXXXr in great condition has carbon fibre air cover carbon fibre tail section k&n air cleaner walker exhaust and after market grips mirrors and indicators. bike runs very well and has no problems at all im intersted in selling as have other bikes and not enough time to ride ...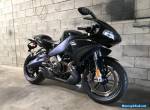 content="7999.0"AU $7,999.00
THIS IS ONE OF THOSE BIKES THAT IS JUST LOADS OF FUN TO RIDE.IT IS FULLY AUSTRALIAN COMPLIED AND READY FOR REGO ,HAS BRAND NEW TYRES AND HAS BEEN RECENTLY SERVICED. IT WILL BE SOLD WITH QLD SAFETY CERTIFICATE IF REQUIRED .THE BIKE IS LOCATED IN CURRMBIN IN QLD AND AM HAPPY TO ASSIST WITH TRANSPORT TO ANY ...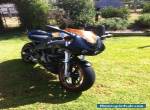 Selling my Buell as have hardly used it in the past few years, really only ridden to keep the battery charged. It has stainless exhaust, gear sack rack, and few small custom accessories. Registered till November XXXX but will need new back tyre. It has been great bike, just don't have time to use it. ...
Meet the bulldog of street bikes! This beast is not for the beginner rider or the faint of heart. Light weight, powerful and full of torque. This prized possession must go another baby on the way. You will not regret adding this machine (collectors item) to your garage. Cash on delivery. No test ...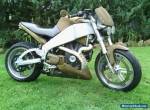 great fun bike near new tyres real head turner rego till april XXXXXkm lowered foot pegs ,custom rat rust paint new belt at XXXXX ...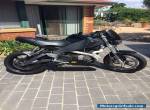 Buell xb XXstt in perfect clean condition last time listed my mobile is XXXXXXXXXX if any one wants to discuss deal on this bike no test rides !Ebay fees covered by buyer....! ...